Opened on July 23rd, 1988, it is a professional organ collecting, preserving, reseaching and displaying minority costumes, handy crafts and minority customs of the prefecture( Southeast Guizhou).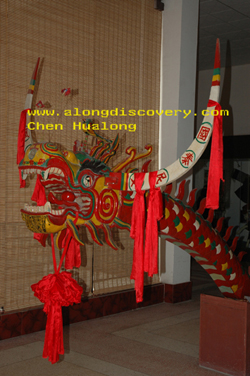 The museum was renovated recently, totally there are 5 halls, the most interesing hall is to display Miao, Dong custom such as population, architecture, living life, language, music instruments, festivals, weddings, funeral, farming tools with related material models and pictures with simple introduction to the other small minorities.
The second hall displays Miao's various festival costume.
  The third hall is to show pictures of villages and scenic spots of the 15 counties and one city in Southeast Guizhou.

  The fourth hall is the Dragon boat hall, the model in the hall displays the activities of dragon boat festival in Shidong.

  The last hall gives introduction to the prefecture's natural geography, mineral resources, forests, wather resouces, animals and specialities, this hall is not really worth a visit for foreigners.

  You may buy textiles from the shops on the first floor if you are interested in collecting miority textiles.